The Storm - Short film about a woman slowly going crazy during a terrible thunderstorm.




Website Navigation

Movie Productions




The Storm

During one of the worst thunderstorms in recent memory, workaholic businesswoman Sarah is left with no electricity and no one to keep her company. The only person able to help her out is her flat mate from downstairs, the loner Dennis.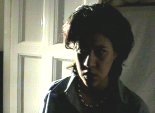 As she struggles to meet a work deadline, she discovers that her flat has been sabotaged by an unseen intruder. The obvious candidate is a mysterious stalker who is now continually phoning her up and threatening her.

During the night, she slowly begins to loose her sanity as strange events happen around her. But is everything real, or is the stress of her job finally taking its toll and making her imagination run riot? The police are unable to help her. And what of her only real friend downstairs? Can he help?
Production

This project was originally an assignment for a practical film making course at University. The suspense genre was selected as a basis to display certain conventions and traits to the film genre. This was mixed with horror and used various familiar practices in horror films.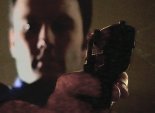 The screenplay was written specifically for a film that would be easy and quick to shoot. All the action is set around one location, and all outdoor locations were avoided completely.

The Storm was shot over several weekends, as everybody had jobs/university/a life during the week and this was the only time that we could film. Equipment was collected on a Friday, then filming was done on Saturday and Sunday. An extra day was added at the end to cover any missing shots left over.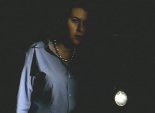 Editing began immediately and a rough cut was completed very quickly. All editing was done by computer. A first cut was finished, complete with original soundtrack and music, as the completed assignment.

After this, the film became on ongoing project to finish it as it was originally meant to be, and to bring it up to a level suitable for public display. This includes cleaning up the image and sound, finishing effect shots, designing a soundtrack and music score and improving the effectiveness of the film.
Sally Samad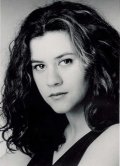 Playing the part of Sarah is Sally Samad. Sally has trained in acting at Mountview Theatre School and The Roehampton Institute. As well as being an actress, she is also a singer, dancer and juggler.

Sally has appeared on stage in many productions including 'Blood Brothers', 'The Merchant of Venice', 'Chicago' and 'Little Shop of Horrors'.

She has appeared in the feature film 'The Biggest Thing That Ever Hit Broadway', in which she also sang. She has also worked on Tony Scott's film 'The Spy Game' and more recently 'Harry Potter and the Prisoner of Azkaban'.

Sally has also starred in other short films including 'Gathering Banners', 'Noor' and 'Breach of Privacy'. She has also worked on television in such programs as 'Alistaire Magowan's Big Impression' and 'Celebrity doubles' for the Discovery Channel.
Jerry Roberts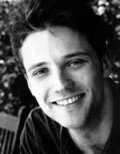 Jerry plays Dennis, the loner flatmate. Jerry was trained at the Mountview Theatre School, and is also a tap dancer, mime artist and piano player.

He has appeared on television in 'The Game' and 'Serial Dreamer'. He has also appeared in numerous short films including 'On The Road', 'Accessible' and 'One Too Many'.

Jerry's theatre credits include 'Half A Sixpence', 'Midsummer Nights Dream' and 'Kismet'.
Film Links
LOVEFiLM : Rent unlimited DVDs in the UK for only 9.99 per month. All postage paid. No late fees. No due dates. No strings. No fuss. Free trial period.

Filmmaking.net - reference and community for the new and independent filmmaker, incorporating the Internet Filmmakers FAQ, second-hand equipment, filmmaking events, filmmaking sites and services, discussion forums, worldwide film schools, and filmmaking books, software, gear and magazines.

The UK Film Council. An international festival of premieres, previews, gala screenings, documentaries, restored classics, short films, artists' film & video, special events, film-maker talks and on-stage interviews, open to everyone at cinemas across London.



Play.com - Buy DVDs, CDs, Video Games, Electronics, Books and Ringtones with free delivery to UK and Europe. Play.com is the top site for dvds, cds and games in the UK. We stock all major movies on DVD.

The ultimate online starting point for film-makers and film lovers. A search engine featuring exclusively movie-related links. Movie makers, film buffs and film students from around the world call Film-Makers.com home.

Raindance is dedicated to fostering and promoting independent film in the UK and around the world. Combining Film Training, Rawtalent, Film Festivals, Reelscene, and hosting the prestigious British Independent Film Awards, Raindance spans the full spectrum of independent filmmaking.

Sign up and receive our newsletter filled with all sorts of news and info about present and upcoming projects!