Oras De Vampir - A short contemporary vampire film.




Website Navigation

Movie Productions




Oras De Vampir

When Lucy and Johnny run away from a small country town, they had a simple plan - Move to London to start a new life together. Johnny is a musician who wants to get his music career kick-started, and Lucy wants to create a whole new life for herself.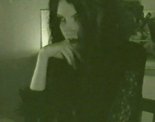 What they find however, they could never have expected in a million years. After being tuned from numerous full bed and breakfasts, hotels and hostels, they stumble across an old run-down hotel in a bad part of town. They think their luck has finally changed, but not the way that they think. The eerie landlady Ivana has other plans for the pair, particularly susceptible Lucy.

What follows is a battle between good and evil, and their very lives in this City Of Vampires.
Production

This project was filmed as part of a practical assignment in a film studies module at University. The brief was simply to create a short film in a number of given genres. The group decided on a vampire horror film. So ideas were generated and the film was written and planned.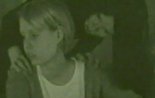 The film was shot over a period of a few weeks, completely on location in Pekham, East London, then finally edited together using editing equipment at the University. The final edit was transferred to black and white and colour tinted to re-create an old movie look. A Finnish rock band called Damage provided us with the soundtrack, creating a surreal version of a vampire film.

The film runs for about 12 mins and is a good example of what is possible with limited resources and money.

Special thanks to Kati Loytty, Mia Moilanen, Hanne Salminen, Michelle Martin, Susanna Myllyoja, Lisa Randall, Sanat Dutt & Damage.
Film Links
LOVEFiLM : Rent unlimited DVDs in the UK for only 9.99 per month. All postage paid. No late fees. No due dates. No strings. No fuss. Free trial period.

Filmmaking.net - reference and community for the new and independent filmmaker, incorporating the Internet Filmmakers FAQ, second-hand equipment, filmmaking events, filmmaking sites and services, discussion forums, worldwide film schools, and filmmaking books, software, gear and magazines.

The UK Film Council. An international festival of premieres, previews, gala screenings, documentaries, restored classics, short films, artists' film & video, special events, film-maker talks and on-stage interviews, open to everyone at cinemas across London.



Play.com - Buy DVDs, CDs, Video Games, Electronics, Books and Ringtones with free delivery to UK and Europe. Play.com is the top site for dvds, cds and games in the UK. We stock all major movies on DVD.

The ultimate online starting point for film-makers and film lovers. A search engine featuring exclusively movie-related links. Movie makers, film buffs and film students from around the world call Film-Makers.com home.

Raindance is dedicated to fostering and promoting independent film in the UK and around the world. Combining Film Training, Rawtalent, Film Festivals, Reelscene, and hosting the prestigious British Independent Film Awards, Raindance spans the full spectrum of independent filmmaking.

Sign up and receive our newsletter filled with all sorts of news and info about present and upcoming projects!