The Top Selling DVD's

The Wizard of Oz (70th Ann Two-Disc) DVD $16.99
Starring: Judy Garland, Billie Burke Rating: NOT RATED


Up DVD $16.99
Starring: Edward Asner, Jordan Nagai Rating: PG


Monsters vs. Aliens DVD $15.99
Starring: Seth Rogen, Reese Witherspoon Rating: PG


The Proposal DVD $16.99
Starring: Sandra Bullock, Ryan Reynolds Rating: PG-13


Trick 'r Treat DVD $14.99
Starring: Anna Paquin, Brian Cox Rating: R


Snow White and the Seven Dwarfs DVD $18.49
Starring: Adriana Caselotti, Harry Stockwell Rating: G


Star Trek DVD $16.99
Starring: Chris Pine, Zachary Quinto Rating: PG-13


Transformers: Revenge of the Fallen DVD $16.99
Starring: Shia Labeouf, Megan Fox Rating: PG-13


Ice Age: Dawn of the Dinosaurs DVD $16.99
Starring: Ray Romano, John Leguizamo Rating: PG


The Little Mermaid (Platinum Edition) DVD $19.99
Starring: Rene Auberjonois, Christopher Daniel Barnes Rating: G

With the success of the Dark Knight and in particular The excellent performance of Heath Ledger as the Joker, Mytvtalk.com decided to take a look back at some of Hollywood's finest young actors and actresses who died before their time.
Heath ledger
Born Heath Andrew Ledger on the 4th of April 1979 and sadly passed away on the 22nd of January 2008. Heath was 28 at the time of passing. Rumour has it that Ledger only started to act because he was made to choose either to take cooking classes or acting classes, Ledger couldn't see his self cooking so he tried his hand at acting. At the age of 17 Ledger and one of his friends finished school and set off to Sydney Australia with a reported 69 cents in his pocket. Ledger would take many minor roles to try and get noticed from a gay cyclist to a small role in the television series home and away. Ledgers big break came when he appeared in an Australian crime thriller called Two Hands which got him noticed and also the part in 10 things I hate about you. However Ledger wasn't happy in being type cast as a Hollywood heart throb so Ledger would go on to take more serious roles in the future. In 2005 all of Ledger's hard work paid off, as his work in Brokeback Mountain earned him both an Oscar and Bafta nomination. Ledger who will go down as one of the best portrayals of a superhero arch enemy passed away of an accidental overdose of prescription drugs that included, sleeping pills, anti anxiety and pain killers.
Brad Renfro
Just a week before Heath Ledgers death, Brad Renfro also passed away. Renfro who made is acting debut at the young age of 11 in the movie 'The Client' which he starred alongside Susan Sarandon and Tommy Lee Jones. In December 2005 Renfro was charged and arrested for the possession of heroin and was sentenced to 3 years probation. Renfro broke this probation in 2007 by not enrolling in a long term drug treatment program. Renfro was found dead on the 15th of January 2008 after a night of partying; however official cause of death hasn't been determined. Renfro was 25 at the time of dying.
River Phoenix
The older brother of Joaquin Phoenix, and one time Oscar nominee died on the 31st of October 1993 after a drug overdose of Heroin and Cocaine. The 23 year old actor fell to the ground outside the Viper Room night club that was partly owned by Jonny Depp at the time. His brother Joaquin, sister Rain and girl friend Samantha were at the scene at the time and were unable to tell if River was still breathing when they phoned 911. River passed away at 1:51am on the morning of October 31st.
James Dean
The two time Oscar nominated actor also known as James Byron Dean was the first actor to receive a posthumous Academy Award nomination for Best Actor and remains the only person to have two posthumous acting nominations. James shot to stardom with movies such as Rebel without a Cause, East of Eden and Giant. James other passion rather than acting was racing cars, James came 2nd in the Palm Springs road races in March 1955 and 3rd at Bakersfield in May of the same year.
On September the 30th 1955 Dean and his Mechanic Rolf set off to enter in another race in California, Deans Porsche that was nicknamed 'Little Bastard' was supposed to have been put on a trailer that day, but a last minute decision which would be fatal to drive the car changed James fate forever. James Dean and his mechanic Rolf were hit head on by a 1950 Ford Custom Tudor coupe, in which the mechanic would survive but James wouldn't be so lucky. James Dean was pronounced dead at 5.59PM on the afternoon of September the 30th. Rolf the mechanic would live till 1981 where he would eventually die in a car accident. James Dean's famous last words would be 'That guy's gotta stop… He'll see us.' Dean died at the young age of 24.
John Candy
The comedy legend that first got noticed on the Canadian comedy show SCTV, which opened doors for the comedian/actor. Candy would star in the romantic comedy Splash along side Tom Hanks, from this point Candy mostly played lovable losers and characters with bad luck but big hearts in movies such as Uncle Buck and Planes, Trains and Automobiles. Candy died of a heart attack in 1994.
Bruce and Brandon Lee
Bruce Lee the star of Enter the dragon was already a household name when he died of a cerebral edema at the young age of 32. Many years after the passing of Bruce in 1973 rumours still persisted that Bruce Lee had faked his own death.
Brandon lee the son of Bruce wasn't lucky enough to have even lived to the age of 32. Just like his dad a martial arts expert he also turned to acting. With Brandon's first major role in the movie the Crow (1993) things were looking up for Brandon, however a faulty prop gun on set led to the young actors death. Brandon died at the young age of 28.
Sharon Tate
Sharon Marie Tate was eight and half months pregnant when she was murdered in her home, along with four others, by followers of Charles Manson. Tate who in the 1960's played small roles in TV shows later went on to star in several films such as Valley of the Dolls in which she was nominated for a Golden Globe was regarded as one of Hollywood's up and coming stars. Her life was cut short when she was murdered along with 4 others at the age of 26.
Author: Ricky Michael
Posted in Brad Renfro, Cinema, Entertainment, Film, Films, Heath ledger, Hollywood, James Dean, Movie, Movies, River Phoenix, The Dark Knight by KeyserSoze : September 26, 2008 - 9:04pm
---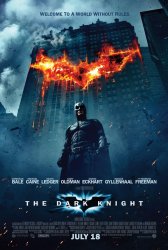 In the making of the film The Dark Knight, the brilliant construction of the plot, the careful assignment of the character roles, the designing of the costumes, and the care in filming and production of the movie carry this film to it's rightful place-at the top of the charts.
The plot of this heavily dramatic work of art places the idolized comic book superhero, Batman, in a compromising position that draws him away from the superhero genre-an interestingly different approach that fives the viewers a second opinion of what goes on in the mind of a superhero. Is anyone really squeaky clean in the world of crime?
The chosen actors in The Dark Knight really submerge themselves deeply into the personalities of the characters. Christian Bale, who plays Batman, is totally dedicated in his portrayal. The Joker is always an outstanding character in the Batman movies-they say the villain "makes the movie". Heath Ledger who simply becomes The Joker prepared himself for this role by hibernating in a hotel room for an entire month in order to lose his own identity and replace it with that of The Joker for the duration of the filming-intense drama is generated from such a commitment.
Aaron Eckhart is the DA, Harvey Dent. His character was changed from a "white hat" guy to a "black hat" guy after The Joker causes his disfiguration and his girlfriend is killed-he becomes the villain, Two Face, a cold hearted killer and vengeance seeker. These are only a few of the characters who carry out the intriguing plot of The Dark Knight.
The filming of this movie took place in various locations-many of them in Chicago. Jour of the main scenes of The Dark Knight were shot in IMAX in order for its showing in IMAX theatres.
The critic, Roger Elbert states that this movie lends an entire new definition to what a comic book story can be transformed into. This film is an outstanding box office hit and has a rate of approval of 90%. The Dark Knight is a must see film. I'm sure the theaters will be packed with fans and newcomers. Buy your ticket and hold on for the ride.
Author: Matt Murren
Posted in Batman, Christian Bale, Cinema, Entertainment, Film, Films, Hollywood, IMAX, Movie, Movies, The Dark Knight by KeyserSoze : September 25, 2008 - 7:58pm
---