The Top Selling DVD's

The Wizard of Oz (70th Ann Two-Disc) DVD $16.99
Starring: Judy Garland, Billie Burke Rating: NOT RATED


Up DVD $16.99
Starring: Edward Asner, Jordan Nagai Rating: PG


Monsters vs. Aliens DVD $15.99
Starring: Seth Rogen, Reese Witherspoon Rating: PG


The Proposal DVD $16.99
Starring: Sandra Bullock, Ryan Reynolds Rating: PG-13


Trick 'r Treat DVD $14.99
Starring: Anna Paquin, Brian Cox Rating: R


Snow White and the Seven Dwarfs DVD $18.49
Starring: Adriana Caselotti, Harry Stockwell Rating: G


Star Trek DVD $16.99
Starring: Chris Pine, Zachary Quinto Rating: PG-13


Transformers: Revenge of the Fallen DVD $16.99
Starring: Shia Labeouf, Megan Fox Rating: PG-13


Ice Age: Dawn of the Dinosaurs DVD $16.99
Starring: Ray Romano, John Leguizamo Rating: PG


The Little Mermaid (Platinum Edition) DVD $19.99
Starring: Rene Auberjonois, Christopher Daniel Barnes Rating: G

Star Trek has been popular for decades. It has gained popularity with comic book readers, addicted television watchers, and movie lovers. Star Trek fans can see their favorite characters, such as Captain Kirk, Spock, James, and Uhara, come alive in the new release by Jeffrey Jacobs, "J.J." Abrams. The Star Trek movie features actors Chris Pine, John Cho, Zachary Quinto, and many other amazing actors. J.J. Abrams is an award winning director who was a great choice for directing this movie. Star Trek fans, also known as Trekkies, would be hard to disappoint because he was in the director's chair. He has won both Emmy and Golden Globe awards for his work.
The new release is the eleventh Star Trek movie based on the franchise. The science fiction movie is filled with action and adventure. What's different and unique about this movie is that it previews the history of characters James Tiberius Kirk and Spock. It tells of their journey about how they started their careers on the USS Enterprise. The plot of the movie is an exciting one. The opening scenes of the movie show an attack against the USS Kelvin by a Romulan vessel, Narada. James Kirk's life begins during the attack because he was born during all the fighting. The movie then continues on 22 years after the attack when James is an adult.
At a bar in Iowa, James meets captain Pike and a love interest, Uhara. After a bar brawl, Captain Pike convinces James to straighten up his life, use his intelligence, and join the Starfleet academy. Upon arrival of the academy, James runs into Uhara and the guys he fought at the bar. However, that didn't stop him from doing so well in the academy. He also sits next to Dr. Leonard McCoy, who soon becomes one of his good friends. James excels in the academy and beats an unbeatable test; instincts just like his father. Some of the students from the Starfleet Academy were called to join the USS enterprise because there was an attack in space. James wasn't chosen because he was accused of cheating on a test, but his friend Dr. McCoy sneaks him on the USS Enterprise.
The action and adventure continues with the USS Enterprise fighting off Nero, captain of the Narada. Nero destroyed a Vulcan empire and had plans to destroy Earth. James Kirk is promoted to a first officer and then becomes captain. He and Spock work together to defeat the Narada. The best way to find out if the Narada is defeated is to see the movie and watch the action.
Posted in Captain Kirk, Cinema, Entertainment, Film, Films, J.J. Abrams, Movie, Movies, Spock, Star Trek, USS Enterprise by KeyserSoze : May 12, 2009 - 5:01pm
---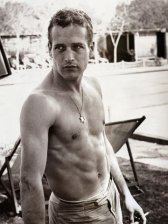 Beloved actor and humanitarian Paul Newman has died of cancer in his home in Westport, Connecticut. He was 83.
Newman, whose stunning blue eyes and immense capacity for generosity made him one of the most cherished personalities of his era, was an extremely private man and was rumored to have been seriously ill for several months. He had canceled some planned appearances in the summer.
Born in Shaker Heights, Ohio in 1925, Newman first made his mark on the stage and TV but his startling good looks and undeniable presence destined him to appear on the screen. Newman often played troubled characters with streaks of nobility such as "Fast" Eddie Felson in The Hustler, and the eponymous, irrepressible roles of Hud Bannon in Hud and the imprisoned rebel, Cool Hand Luke.
But it was his role as Butch in Butch Cassidy and the Sundance Kid, opposite Robert Redford, that thrust him into the realm of superstardom. He followed it with other classic films including The Sting, The Towering Inferno, Slap Shot, and The Life and Times of Judge Roy Bean.
Newman was a star right out of the gate, however, being nominated for an Oscar for his third major role as Brick Pollitt, the drunken husband locked in a loveless marriage with Elizabeth Taylor's smoldering "Maggie the Cat" in Cat on a Hot Tin Roof.
Newman's real-life relationship was exactly the opposite. He was married to actress Joanne Woodward for 50 years. The two worked together in 1958's The Long Hot Summer. It was the same year they were wed and that Woodward won an Oscar for her work in 1957's The Three Faces of Eve.
It was not the end of their professional collaborations. Newman also directed her to another Oscar nomination in Rachel, Rachel (the film picked up four nominations, including Best Picture and Best Adapted Screenplay by their lifelong friend, Stewart Stern). Newman also directed Woodward in The Glass Managerie and starred with her in Mr. & Mrs. Bridge.
Nominated for seven Oscars (including Best Actor nods for Absence of Malice and The Verdict), Newman finally won on his eighth nomination for his reprisal role of Fast Eddie in Martin Scorsese's The Color of Money (he would be nominated two more times afterward, for Best Actor in Nobody's Fool and Best Supporting Actor in Road to Perdition).
But of all the trophies Newman won or was awarded in his life, none seem more appropriate than his honorary 1994 Jean Hersholt Humanitarian Award. Newman's charitable giving, from his Hole-in-the-Wall Gang, a camp for seriously ill children or his proceeds from Newman's Own, are legendary. As was the man. As will be his legacy.
Newman is survived by Woodward, his five daughters and several grandchildren. A son, Scott Newman, died of an accidental drug overdose in 1978.
News Source - IMDb
Posted in Cinema, Entertainment, Film, Films, Golden Age, Hollywood, Movie, Movie Studios, Movies, Paul Newman by KeyserSoze : September 29, 2008 - 6:45pm
---
With the success of the Dark Knight and in particular The excellent performance of Heath Ledger as the Joker, Mytvtalk.com decided to take a look back at some of Hollywood's finest young actors and actresses who died before their time.
Heath ledger
Born Heath Andrew Ledger on the 4th of April 1979 and sadly passed away on the 22nd of January 2008. Heath was 28 at the time of passing. Rumour has it that Ledger only started to act because he was made to choose either to take cooking classes or acting classes, Ledger couldn't see his self cooking so he tried his hand at acting. At the age of 17 Ledger and one of his friends finished school and set off to Sydney Australia with a reported 69 cents in his pocket. Ledger would take many minor roles to try and get noticed from a gay cyclist to a small role in the television series home and away. Ledgers big break came when he appeared in an Australian crime thriller called Two Hands which got him noticed and also the part in 10 things I hate about you. However Ledger wasn't happy in being type cast as a Hollywood heart throb so Ledger would go on to take more serious roles in the future. In 2005 all of Ledger's hard work paid off, as his work in Brokeback Mountain earned him both an Oscar and Bafta nomination. Ledger who will go down as one of the best portrayals of a superhero arch enemy passed away of an accidental overdose of prescription drugs that included, sleeping pills, anti anxiety and pain killers.
Brad Renfro
Just a week before Heath Ledgers death, Brad Renfro also passed away. Renfro who made is acting debut at the young age of 11 in the movie 'The Client' which he starred alongside Susan Sarandon and Tommy Lee Jones. In December 2005 Renfro was charged and arrested for the possession of heroin and was sentenced to 3 years probation. Renfro broke this probation in 2007 by not enrolling in a long term drug treatment program. Renfro was found dead on the 15th of January 2008 after a night of partying; however official cause of death hasn't been determined. Renfro was 25 at the time of dying.
River Phoenix
The older brother of Joaquin Phoenix, and one time Oscar nominee died on the 31st of October 1993 after a drug overdose of Heroin and Cocaine. The 23 year old actor fell to the ground outside the Viper Room night club that was partly owned by Jonny Depp at the time. His brother Joaquin, sister Rain and girl friend Samantha were at the scene at the time and were unable to tell if River was still breathing when they phoned 911. River passed away at 1:51am on the morning of October 31st.
James Dean
The two time Oscar nominated actor also known as James Byron Dean was the first actor to receive a posthumous Academy Award nomination for Best Actor and remains the only person to have two posthumous acting nominations. James shot to stardom with movies such as Rebel without a Cause, East of Eden and Giant. James other passion rather than acting was racing cars, James came 2nd in the Palm Springs road races in March 1955 and 3rd at Bakersfield in May of the same year.
On September the 30th 1955 Dean and his Mechanic Rolf set off to enter in another race in California, Deans Porsche that was nicknamed 'Little Bastard' was supposed to have been put on a trailer that day, but a last minute decision which would be fatal to drive the car changed James fate forever. James Dean and his mechanic Rolf were hit head on by a 1950 Ford Custom Tudor coupe, in which the mechanic would survive but James wouldn't be so lucky. James Dean was pronounced dead at 5.59PM on the afternoon of September the 30th. Rolf the mechanic would live till 1981 where he would eventually die in a car accident. James Dean's famous last words would be 'That guy's gotta stop… He'll see us.' Dean died at the young age of 24.
John Candy
The comedy legend that first got noticed on the Canadian comedy show SCTV, which opened doors for the comedian/actor. Candy would star in the romantic comedy Splash along side Tom Hanks, from this point Candy mostly played lovable losers and characters with bad luck but big hearts in movies such as Uncle Buck and Planes, Trains and Automobiles. Candy died of a heart attack in 1994.
Bruce and Brandon Lee
Bruce Lee the star of Enter the dragon was already a household name when he died of a cerebral edema at the young age of 32. Many years after the passing of Bruce in 1973 rumours still persisted that Bruce Lee had faked his own death.
Brandon lee the son of Bruce wasn't lucky enough to have even lived to the age of 32. Just like his dad a martial arts expert he also turned to acting. With Brandon's first major role in the movie the Crow (1993) things were looking up for Brandon, however a faulty prop gun on set led to the young actors death. Brandon died at the young age of 28.
Sharon Tate
Sharon Marie Tate was eight and half months pregnant when she was murdered in her home, along with four others, by followers of Charles Manson. Tate who in the 1960's played small roles in TV shows later went on to star in several films such as Valley of the Dolls in which she was nominated for a Golden Globe was regarded as one of Hollywood's up and coming stars. Her life was cut short when she was murdered along with 4 others at the age of 26.
Author: Ricky Michael
Posted in Brad Renfro, Cinema, Entertainment, Film, Films, Heath ledger, Hollywood, James Dean, Movie, Movies, River Phoenix, The Dark Knight by KeyserSoze : September 26, 2008 - 9:04pm
---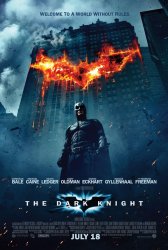 In the making of the film The Dark Knight, the brilliant construction of the plot, the careful assignment of the character roles, the designing of the costumes, and the care in filming and production of the movie carry this film to it's rightful place-at the top of the charts.
The plot of this heavily dramatic work of art places the idolized comic book superhero, Batman, in a compromising position that draws him away from the superhero genre-an interestingly different approach that fives the viewers a second opinion of what goes on in the mind of a superhero. Is anyone really squeaky clean in the world of crime?
The chosen actors in The Dark Knight really submerge themselves deeply into the personalities of the characters. Christian Bale, who plays Batman, is totally dedicated in his portrayal. The Joker is always an outstanding character in the Batman movies-they say the villain "makes the movie". Heath Ledger who simply becomes The Joker prepared himself for this role by hibernating in a hotel room for an entire month in order to lose his own identity and replace it with that of The Joker for the duration of the filming-intense drama is generated from such a commitment.
Aaron Eckhart is the DA, Harvey Dent. His character was changed from a "white hat" guy to a "black hat" guy after The Joker causes his disfiguration and his girlfriend is killed-he becomes the villain, Two Face, a cold hearted killer and vengeance seeker. These are only a few of the characters who carry out the intriguing plot of The Dark Knight.
The filming of this movie took place in various locations-many of them in Chicago. Jour of the main scenes of The Dark Knight were shot in IMAX in order for its showing in IMAX theatres.
The critic, Roger Elbert states that this movie lends an entire new definition to what a comic book story can be transformed into. This film is an outstanding box office hit and has a rate of approval of 90%. The Dark Knight is a must see film. I'm sure the theaters will be packed with fans and newcomers. Buy your ticket and hold on for the ride.
Author: Matt Murren
Posted in Batman, Christian Bale, Cinema, Entertainment, Film, Films, Hollywood, IMAX, Movie, Movies, The Dark Knight by KeyserSoze : September 25, 2008 - 7:58pm
---
Horror movies give us thrill and spine chilling entertainment. These movies are filled with suspense, scary characters and unanticipated turmoil that recreates the environment of sheer fright. This genre of cinema has been immensely popular and with the advancement of films, it has also come a long way. The old age frightening ghost and tumultuous characters like Frankenstein and Dracula have scared the audiences for years. With the advent of technology and enhanced graphics, uglier and more abhorrent characters have been introduced on the silver screen. The movie makers are seeking new ways to manifest the evil and fiery outlook in the films. These movies have great graphics and admirable characterization which unveil the mystery and fear at every turn.
Horror Movies  began to gain popularity in 19th century with movies like Le Manoir du Diable (The House of the Devil). However the first ever popular movie of this genre is the Dracula that was released in 1931. Dracula was the first ever scary evil that sucked human blood. At the same time Frankenstein also frightened the people. The Mummy was released in 1932. All these top horror movies became hits as soon as they were released.
In 1960's Psycho was released which did not feature any monsters or supernatural events but focused on the evil that exists within every human being. By the 1970's coloured films arrived on the scene and at the same time some of the scariest movies were showcased. The colour of blood gave the movies more devious appeal. Exorcist was released in 1973 that shocked the entire world with its monstrous and atrocious characters. The Omen was another frightening movie. By the 1974 The Texas Chainsaw Massacre hit the big screen with great bang.
In 1978 Halloween was released which is considered as one of the most significant and scary horror movie. This movie was a smash hit and it gave immense popularity to actor Michael Myers as a villain. He played Will Sandin who was locked in a mental asylum for years. He killed his sister at the age of six and became more gruesome afterwards. Other top horror movies are The Ring, The Grudge, Nightmare on Elm Street, Saw and the Hostel.
Author: Adam Jaylin
Posted in Cinema, Entertainment, Film, Films, Fright, Horror, Monster, Movie, Movies, Scary, Suspense by KeyserSoze : May 21, 2008 - 6:25pm
---
The upcoming movie Cloverfield might seem like a blockbuster, but does it have a philosophical angle to it?
Title
Clover field, many speculation has raised over the name of the movie. Some believe, that the meaning of Cloverfield is a code that a military gave to the tape they found. Some think J.J. named it Cloverfield since his Production company is on Cloverfield street! Some argue that Cloverfield means, that the tape was found in an area on Central Park which had clovers. Many see some connection to his long series, Lost.
In a more meaningful way, clover is a person and field is New York. Imagine yourself walking in a clover field, you can see how small and insignificant the clovers are. The clovers are like people to the monster that attacks the field (New York City).
New York
People love to see New York getting trashed. There is only one New York, it is one of the most amazing cities in the entire Universe. It is the most interesting city in the entire Universe.
The fact is, that people like to see rich and powerful people dying, because they always feel they patronize them. To see a rich person die, might make some people happy, simply because, they believe those rich and powerful people are like their bosses and employees.
The people of New York love to see their city getting destroyed in movies since they live in this city. They feel identifying with the characters. They know the city and love to see it on the big screen even if it's totally crashed by the big monster or aliens or whatever it is that comes to blow the city.
Monsters
Monsters are creatures from our imagination. From Godzilla to Monster Inc and even the Muffits, the authors of those, shows, movies, books, imagined those creatures. Why? Mostly because people want to believe there is more into life then this.
People want aliens to come, because they need something more interesting in their lives. One of the reasons that kids create imaginary friends are because, they have too much imagination and want to see something new. They like older people, want something extrodenry to happen. That is why people are willing to go to the moon, that is way people jump a banji jumping.
Monsters in some way are more friendly. In most of American movies, there is a relationship between the gigantic creature and the main character. Some of it comes in order to infest some humanity into the monster but, in a psychological way it is simply because in a twisted way, the main character wanted this monster to be real. He probably was sort of his imaginary friend back in his school days.
God, where is he in all this Monster fliks? Is it possible that the authers of those movies or books do not believe in God? How can God let this happen they might ask? In some philosophy, people claim that we are Gods… is it possible that we brought this Monster upon us? Possible. Human being in those kind of hard situations seek answers from God. Hollywood loves people who are praying to save the Universe.
But what if God decided to kill some people in the Universe? Can we change his mind? Cloverfield is a movie where God might protect the people in the movie (so we could have a movie…). But in some way, it is too late to pray to God, he made his decision since the monster is already here. It is really possible that most of the personal's death is already written (On script or in God's mind).
Philosophy of thinking
Many people believe that we are along in the world. Hollywood tries to show us that we are wrong  But are we? Or maybe should be? People nowadays are so into themselves they can't see anything that happens couple of inches from them. Is Cloverfield a movie that might change this? I doubt it, Cloverfield tries like every Hollywood movie to pure a perfect world that the characters had with love being saved thanks to running around the city from a huge Monster.
The people who saw National Treasure can see what I mean. Nicolas Cage's character grows apart from his girlfriend, Diane Kruger. But thanks to their brave quest they return back together although they shouldn't. Why should she take him back? Just because he found a treasure? Don't worry it doesn't sounds stupid only to you. It's nice to see the hero get the girl, but we all know how their days after the great adventure will look like.
Experience - adventure
We live inside a box. Some boxes are bigger, some are smaller. But being inside our square, we have a lot of trouble to get out of it and experience something new. Those guys in Cloverfield, experience something beyond our wildest dreams  They have a huge monster in their back yard. What we you do? Run? Hide?
The answer to this question is in your head whether you know it or not. Instinctively people tend to run away from the danger, unless they need to save someone. But mostly it is lock in you subconsciences. People are afraid of small bugs but can run trough fire to save their love ones.
Author: Amir Ragporker
Posted in Blockbuster, Cinema, Cloverfield, Entertainment, Film, Films, Hollywood, Monster, Movie, Movies, New York, Philosophy by KeyserSoze : May 20, 2008 - 5:54pm
---
In the 1880s, the American stage was dominated by 'Vaudeville shows', which were cherished by the residents of North America. Being the primitive genre of variety entertainment, these shows differed from burlesque. As entrepreneurs started experimenting with their movie-making skills, these shows lost all of their glory. Here, achievement of the film, 'The Great Train Robbery' is noteworthy.
In 1910, director D.W.Griffith, with his troop, started filming in downtown Los Angeles. While searching for a more apt location, they found it in a village that was miles northward — 'Hollywood'. The first movie shot by Griffith in Hollywood was 'In Old California', a melodrama of California. Thorough research work identifies a number of points that ushered the beginning of Hollywood movies. But, it was Griffith's 'Birth Of A Nation', which was the pioneering endeavor that whistled a never-ending journey of American cinema.
Gradually, with the growth of Hollywood industry, films were exhibited in Nicholodeon halls. Ambitious people on the production side emerged as the controlling heads of movie studios. They aided the internationalization of films to reduce America-centric provincialism. At the zenith of its popularity, the industry produced about 400 movies a year, with an audience of 90,000,000 Americans per week.
The American studios, however, confronted major difficulties when their sound productions were rejected in various foreign language markets. Also, the synchronization technique was too primitive. Around the 1930s, parallel language versions of films were produced to provide a befitting solution to the problem. With rapid advancement of synchronization, dubbing also became more realistic.
During the Golden Age of Hollywood (1920-1950), the film industry was at the peak of its success. Adherence to the formula of western slapstick comedy, musical animated cartoons contributed to it. The same creative team worked on films made by the same studio. The most renowned studios were Warner Bros., MGM, RKO, etc. Each studio had its own specialized characteristics, a trait not seen today.  Each film was unique in its own flavor, since the moviemakers were all artists and creative people. The release of classics that enriched the industry, were 'WUTHERING HEIGHTS', 'GONE WITH THE WIND', 'CASABLANCA' and such other timeless masterpieces. In the late 1940's, the separation of the production of films from their exhibition and the advent of television led to the decline of the studio system.
The postclassical cinema gave birth to directors from a new school of thought. They introduced new filming techniques and strategies and developed upon the prevailing ones. Films like 'JAWS', 'GODFATHER', 'PSYCHO', and other modern blockbusters' have no doubt added a new dimension to Hollywood. With independent films, another new generation of moviemakers became focused as they made films that were often innovative, critical, unconventional, and contradictory. However, for their considerable financial success and crossover into popular culture, they have become a very influential part of Hollywood mainstream films.
With the passage of generations, directors with their exclusive style and innovations have come up with intellectually stimulating and thought provoking creations, making the history of Hollywood movies interesting as well as amazing.
Author: Victor Epand
Posted in Cinema, Director, Entertainment, Film, Films, Golden Age, Hollywood, Movie, Movie Studios, Movies by KeyserSoze : May 19, 2008 - 5:48pm
---
Ever wondered what it takes to become a truly pretentious, so-far-up-yourself-you-could-cry, auteur filmmaker? You've seen them; either in Hollywood or the independent sector - film directors who think they're God. Film directors who think they're conducting work that will change the world as we know it. Danny De Vito once quoted an often heard saying in the industry, "the reason why you become a director is because the position of God has already been filled!"
Today, I'm here to share with you my experience with an absolute insane auteur film director simply called 'Sputnik'. Filmmakers with one name are always strange enigmas worthy of report somewhere; especially ones named after a Russian space probe. Sputnik has managed to drive everyone he's worked with totally mad despite his 'artistic' achievements. The legend began with his first masterpiece, the five minute opus simply titled "SHORT FILM".
I had the chance to catch up with Sputnik recently and he provided me with some tips for what he thought would make a great film director like him. And rather than paraphrase, I've decided to list his top 5 tips in his own words:
1. "It really is all about the film" – And by extension, it's about my vision. Every film has to have a vision and everyone who works on the film is serving the director's vision. If you want to make it in this industry, you have to be prepared to serve the director's vision. If not, you can go back to your garage with your little handheld camera making movies and distributing them on some cheap internet site. Being a director is not a popularity contest. Some times you have to push people to get the best, and if that means stepping on a few toes along the way, so be it. As long as the results are up there on the screen. I don't care if they don't like me! Neither should you!
2. "Actors are window dressing" – Actors have this misconception that they are important to film. What they don't realise is that they're just providing elements of a performance to be manipulated later in the editing room. That's why when you hear famous actors talk about quitting film, it means that they've learnt that they're not the centre of the universe, which is a disturbing thought for most actors leaving their fragile egos crushed in a frenzy of sobbing. Remember, it's all about the film not all about the actors. Better still, when any actor says a director is a self-absorbed, egotistical wannabe, it means that the director has changed the actor's performance in editing despite what they discussed on set, and they feel violated. Too bad. It's not the end of the world. They can always go back to the theatre.
3. "Pick a good title" – The title must encapsulate everything to do with the film. Take my first masterpiece; it really was all about the film. So my first thought was to simply call it, "FILM". Works well, yes? But then I realised it was only five minutes long, so I decided to call it, "SHORT FILM". Make sense?
4. "Be dedicated" – You know, most people can't get off their sorry asses for even two seconds to concentrate and do something worthwhile. When I made "SHORT FILM", I concentrated for four days to make that film. FOUR DAYS STRAIGHT! And sometimes, I even worked up to seven hours in a day! It was intense, but I was up to it. And that's why I'm such a brilliant director.
5. "Digital is evil" – I'm stating the word 'digital' on this one occasion only because I want filmmakers to understand; 'digital' is the tool of the devil. Films are made on film! All these pathetic little upstarts with their whiz-bang digital amateur cameras and their supposedly powerful computers thinking they can break through in to the industry with their backyard prowess. Let me tell you something now: you're setting yourself up to fail. If you haven't listened to anything I've told you, make sure you listen to this: Films are made on Film. Look at Spielberg, he knows what I'm talking about. Not like his buddy Lucas. Those 'Star Wars' films were just great weren't they?
There you have it. In Sputnik's own words, what it takes to get yourself to the top of the industry. Sputnik is currently working on a number of projects including his debut feature masterpiece, "Feature Film". If my experience with him is anything to go by, the behind the scenes footage from the making of that film could potentially be as fascinating as the film itself. Only time will tell!
Author: Todd Murphy
Posted in Auteur, Cinema, Director, Entertainment, Film, Film Maker, Film Making, Filmmaker, Filmmaking, Films, Hollywood, Movie, Movies by KeyserSoze : May 16, 2008 - 9:01pm
---
Universal studio was founded by Carl Laemmle, a German Jewish and is the second oldest studio in Hollywood. He realized the potential of the moving pictures and the success of Universal Studio has proved him right.
Hollywood has been credited with many successful and memorable movies over the years. The movie industry began in the early 1900s and as of now, there are many famous studios involved in the production of movies and their brand names and logos have become familiar among people.
Of these studios, Universal studio is credited with some of the biggest hits that Hollywood has seen. It goes to the credit of Universal studio that they have been successfully able to tide over the hard times that the movie industry had to face from time to time. It started with the switch from the era of silent movies to the talkies and Universal Studio was able to manage the transition successfully.
The next issue that faced the movie industry was the breaking away of movie stars from the production houses in an effort to be more independent. This happened in the 1950s and Universal Studio again managed to pull up act together by channeling its energy into making of TV shows and movies made especially for television.
In the initial years, Hollywood was churning out low budget westerns and serials. Over time, the standards of scripts and production also improved. In the 1930s, Universal Studio released All Quiet on the Western Front, a movie based on World War I. It went on to win the Academy Award for the Best picture.
Subsequently, Universal Studios became synonymous with horror movies after they produced successful movies like Frankenstein and The Mummy and Dracula. Some of their lighthearted movies have featured memorable performances from Mae West, Deanna Durbin and WC Fields. In the 1950s, many stars including the heartthrob Cary Grant were on contract with Universal Studio. Other stars like Doris Day and Rock Hudson helped create magic with the romantic comedy Pillow Talk whereas James Stewart helped create another sensation by talking to a giant rabbit in the movie Harvey.
Universal Studio has taken risks to produce movies that had difficult subjects. These movies like the depiction of Nazi Germany through the holocaust movie The Schindlers List was not supposed to appeal to a larger audience. But its success took everyone by surprise. Similarly, Twelve Monkeys, a movie dealing with the subject of mental illness also received critical acclaim. And who can forget the blockbusters like the Jurassic Park and ET. It is surprising to note that Universal Studio has had hits to its credit in every decade.
Author: Kenneth Scott
Posted in Blockbuster, Cinema, Entertainment, Film, Films, Hollywood, Movie, Movies, Universal Studios by KeyserSoze : May 14, 2008 - 6:31pm
---