Malevolence - A feature film about a group of friends who go missing in the woods and encounter extreme horrors.




Website Navigation

Movie Productions




Malevolence

For Lauren and Richard, it is to be a day to be remembered; Richard is finally going to ask her to marry him. To make it extra special and romantic, Richard plans to surprise Lauren with a picnic in the woods with champagne, where he will pop the question. A quiet and secluded spot that he and his close friends David and Andrew used to play around as kids. He enlists their help, along with Laurenís best friend Rachel, to plan the big surprise.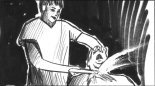 Things begin to go wrong when he is about to propose to her, then discovers that he has left the ring behind in the car. He dashes back to find it, then along with the others returns to pledge his undying love to Lauren. However, she has disappeared when they return. They decide to split up and all go looking for her, as she canít be too far away.

Her mobile phone is found, but contains terrible video footage of her that leaves the others in no doubt that she is in terrible danger. This is only the beginning of worse things to come.

In these lonely woods, they stumble across the worse kind of evil in the form of a fanatical ranger. He has decided that these young people are going down the wrong track in life, and that it is his duty to re-educate them, and to teach them respect. So begins their subjection to extreme horrors and torture as he tries to correct their behaviour, with the help of his only son.
Production

This project is currently in pre-production.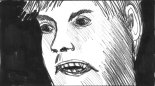 Film Links
LOVEFiLM : Rent unlimited DVDs in the UK for only 9.99 per month. All postage paid. No late fees. No due dates. No strings. No fuss. Free trial period.

Filmmaking.net - reference and community for the new and independent filmmaker, incorporating the Internet Filmmakers FAQ, second-hand equipment, filmmaking events, filmmaking sites and services, discussion forums, worldwide film schools, and filmmaking books, software, gear and magazines.

The UK Film Council. An international festival of premieres, previews, gala screenings, documentaries, restored classics, short films, artists' film & video, special events, film-maker talks and on-stage interviews, open to everyone at cinemas across London.



Play.com - Buy DVDs, CDs, Video Games, Electronics, Books and Ringtones with free delivery to UK and Europe. Play.com is the top site for dvds, cds and games in the UK. We stock all major movies on DVD.

The ultimate online starting point for film-makers and film lovers. A search engine featuring exclusively movie-related links. Movie makers, film buffs and film students from around the world call Film-Makers.com home.

Raindance is dedicated to fostering and promoting independent film in the UK and around the world. Combining Film Training, Rawtalent, Film Festivals, Reelscene, and hosting the prestigious British Independent Film Awards, Raindance spans the full spectrum of independent filmmaking.

Sign up and receive our newsletter filled with all sorts of news and info about present and upcoming projects!