The Ghosts of Crowley Hall

- A documentary investigating the strange phenomena at the hall.

The Storm

- Short film about a woman slowly going crazy during a terrible thunderstorm.

Oras De Vampir

- A short contemporary vampire film.

Malevolence

- A feature film about a group of friends who go missing in the woods and encounter extreme horrors.




Website Navigation

Movie Productions




About Us

Walrus Films is run by Daren Marc, who overseas all productions. They are not a specific group of people, as the company works with various other film production companies and people in the film industry. These are just a few of the key people who have worked with us.
Daren Marc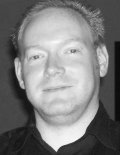 Daren runs Walrus Films and has various projects in production. He is currently working on 'The Ghosts of Crowley Hall', which he directed and co-produced, and is currently editing.

He has also written and directed the short film 'The Storm', which has still not been finished off yet. He has also produced and directed various short films and music videos over the years.

Daren studied film at University and has previously studied graphic design at college. When he is not working on his films, he is busy running an Internet business to help finance his productions. As well as making films, he also watches lots of them when he has any spare time.
Arron Kasady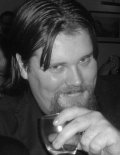 Arron believes he is God, or the devil. When he is not busy running a Finance Department for Local Government, he is writing films, comic books, music and chasing ghosts. He has written screenplays for feature films, including 'The Ghosts of Crowley Hall', which he has also co-produced and presents.

He runs his own production company Harlequin Heart and has a team of eager followers to help him produce his films and music.

Arron dreams of taking over the World, but in the meantime he would be happy just to produce a successful feature film.
Adrian Bowley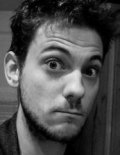 Adrian is our Director of Photography on 'The Ghosts of Crowley Hall'. He runs his own production company Battered Hat Productions as well as running the website and The Tote.

He recently wrote, directed and starred in 'Guerrilla Distribution', a documentary about the exploits of two filmmakers who attempt to steal the limelight from Peter Jackson's 'King Kong' with their own low budget version.

He has also directed other short films such as 'Most Delicate Form' and the full documentary 'Hypocritical Druggy Nation'. Adrian is also an actor and has appeared in various stage and film productions.
Sally Samad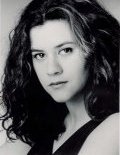 Sally played the part of Sarah in 'The Storm'. She has trained in acting at Mountview Theatre School and The Roehampton Institute. As well as being an actress, she is also a singer, dancer and juggler.

Sally has appeared on stage in many productions including 'Blood Brothers', 'The Merchant of Venice', 'Chicago' and 'Little Shop of Horrors'.

She has appeared in the feature film 'The Biggest Thing That Ever Hit Broadway', in which she also sang. She has also worked on Tony Scott's film 'The Spy Game' and more recently 'Harry Potter and the Prisoner of Azkaban'.

Sally has also starred in other short films including 'Gathering Banners', 'Noor' and 'Breach of Privacy'. She has also worked on television in such programs as 'Alistaire Magowan's Big Impression' and 'Celebrity doubles' for the Discovery Channel.
Jerry Roberts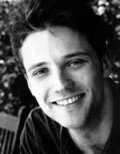 Jerry played Dennis in 'The Storm', the loner flatmate. He was trained at the Mountview Theatre School, and is also a tap dancer, mime artist and piano player.

He has appeared on television in 'The Game' and 'Serial Dreamer'. He has also appeared in numerous short films including 'On The Road', 'Accessible' and 'One Too Many'.

Jerry's theatre credits include 'Half A Sixpence', 'Midsummer Nights Dream' and 'Kismet'.


Contact Us

For more information, please email us at mail@walrusfilms.co.uk.
'The Ghosts of Crowley Hall' Press Kits
Movie Photos Hi-res Images (ZIP - 1.12MB)

We also have an Electronic Press Kit available upon request, which includes video clips featured on this site in full DVD resolution.
Film Links
LOVEFiLM : Rent unlimited DVDs in the UK for only 9.99 per month. All postage paid. No late fees. No due dates. No strings. No fuss. Free trial period.

Filmmaking.net - reference and community for the new and independent filmmaker, incorporating the Internet Filmmakers FAQ, second-hand equipment, filmmaking events, filmmaking sites and services, discussion forums, worldwide film schools, and filmmaking books, software, gear and magazines.

The UK Film Council. An international festival of premieres, previews, gala screenings, documentaries, restored classics, short films, artists' film & video, special events, film-maker talks and on-stage interviews, open to everyone at cinemas across London.



Play.com - Buy DVDs, CDs, Video Games, Electronics, Books and Ringtones with free delivery to UK and Europe. Play.com is the top site for dvds, cds and games in the UK. We stock all major movies on DVD.

The ultimate online starting point for film-makers and film lovers. A search engine featuring exclusively movie-related links. Movie makers, film buffs and film students from around the world call Film-Makers.com home.

Raindance is dedicated to fostering and promoting independent film in the UK and around the world. Combining Film Training, Rawtalent, Film Festivals, Reelscene, and hosting the prestigious British Independent Film Awards, Raindance spans the full spectrum of independent filmmaking.

Sign up and receive our newsletter filled with all sorts of news and info about present and upcoming projects!