Website Navigation

Movie Productions




Walrus Films is an Independent Film Production Company based in London, UK. We started out making short films and music videos, but now we're focussing more on producing theatrical feature films. We have recently completed the movie 'The Ghosts of Crowley Hall', which is currently on limited release on DVD.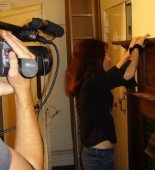 The Ghosts of Crowley Hall' is the documentary about the Paranormal Investigation that was carried out at the hall during the summer of 2007. It shows the events of Ghost Hunter Arron Kasady, his team of Investigators and their findings at the hall.

It has been produced by Walrus Films in association with Dark Mask Films, and was directed by Daren Marc. The ghost team and film crew carried out the investiagation over two nights - 26 May 2007 and 11 August 2007.

The movie was released on DVD worldwide on February 14th 2008.

The Latest News from Walrus Films
24th September 2008 - 'I Love You Jessica Berth' Shoot Completed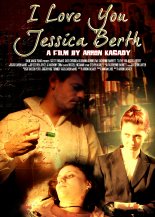 Shooting was completed the last weekend of August on Dark Mask's Short Film 'I Love You Jessica Berth'. Directed by first-time director Arron Kasady, the bizzaro horror short film stars Scott Thomas, Kate Chisholm and Katarina Korbelova. Daren Marc who helped produce the film also took over Director of Photography duties on the project. The strange tale of obsession, murder and twisted fate is due to be released around Halloween. Look out for the trailer coming soon, and check for more information on the project over at Dark Mask Films.

Walrus Films recently launched their Movie Trailer Website to showcase upcoming movies, current releases and old classics. As well as catching up on trailers to the latest movies, you can find up-to-date movie news, links to other movie sites, a range of DVD and Blue-ray releases and comments and reviews from other users.

Pulse-TV, the Paranormal and Ufology Video Showcase Website has recently began promoting our movie 'The Ghosts of Crowley Hall'. Watch our movie, along with Pulse-TV's own productions and various other ghost videos at their site. 'The Ghosts of Crowley Hall' has also recently become available to buy or rent from Amazon.com. It is available for rental for as little as $1.99, with the full bought version available for downloading onto various devices.

1st June 2008 - 'The Ghosts of Crowley Hall' Available to Download Now

We have just released our movie 'The Ghosts of Crowley Hall' over the Internet as a digital download. The file is in DivX format and its size is about 850MB, which you will then be able to watch on your PC, or burnt to DVD and played on a DivX compatible DVD player.

We are also looking for other filmmakers and webmasters to help us promote and sell our movie around the World, and we will pay you $3 for EVERY download sold!

Our affiliate program makes it easy for you to earn money for sales that come from your site. You place special links and/or banners on your web site and use a link code generated from our movie hosting site PayLoadz. When someone clicks those links and buys our movie, we record it and know to give you commission for the sale. Each week we pay out to our affiliates through their PayPal accounts.

If you want to find out more then visit our Affiliates Page for more details.

11th May 2008 - "Crowley Hall" Movie Reviews
Movie Review by FilmArcade.net

'The Ghosts of Crowley Hall' chronicles the investigation of one of Britain's most haunted halls. The investigation stared back in early 2007, when Arron Kasady began conducting tests by taking photographs. Those photographs produced strange images in certain rooms in the building. Kasady, then began to conduct a full investigation on the haunting of Crowley Hall in May of 2007. During that time, he brought a team of Ghost hunters. The team was comprised of a parapsychologist, a spiritual medium, a journalist and a film crew. They spend two nights at this place. During that time, the team conduced various experiments that were done in order to provoke paranormal activity throughout the building. But things didn't go right for Arron Kasady and his team, as they had to abort the investigation.

Now fast-forward to August of 2007, Arron Kasady and his team of ghost hunters returned to Crowley Hall to continue where they left off in their investigations. Both attempts are the basis for this film.

I'm one of those people that usually don't see many of these ghost shows like 'Ghost Hunters' and 'Paranormal State' because I don't put too much stock into the existence of ghosts, until I watched this film. I was frightened at times with 'The Ghosts of Crowley Hall'. Maybe the reason I was scared during this documentary, was the fact that this event really took place.

Director Daren Marc does a very good job in documenting the failed attempts that Arron Kasady and his team had. Marc doesn't inject himself too much into the film unless he was asked to by Kasady. The team's frightening moments were captured very well. There were a few dead spots there and here, but it's supposed to happen in a documented investigation like this. I liked how Marc also adds interviews before the attempts, as he gets a sense of what the main players in the investigation were going through in their minds before entering the haunted halls.

If there is one problem, I had with 'The Ghosts of Crowley Hall', it was the fact that Daren Marc didn't tie up the film with some closing thoughts from Arron Kasady. It would've helped giving a little closure to what was happening with him and the team afterwards, but you can find more in the bonus interview with Kasady, which is located in the bonus features section.

The end result was 'The Ghosts of Crowley Hall' made me believe that ghosts really do exist. Also, I highly recommend this film particularly to fans of the paranormal series that I mentioned in the opening of my review.

Movie Review by AngryPrincess

The Paranormal has always fascinated me. Whether it be as a child when it terrified me, or as an adult where it became an obsession to prove to myself that there was something after life besides just death. Have I personally ever found anything concrete…not really. Only a few what if's made it to me. Today in our world the paranormal is almost like having a second language, everyone delves in it. I have gone to countless cemeteries, abandoned buildings and mental asylums and all I ever manage to get were dust orbs, a few unexplained glowing orbs, and an incident that caused me to run like the wind out of that place, and I'll never forget it.

Crowley Hall was built in the 19th century and served as a hospital. Then from the 1920-1930's Dr. Leys and his wife Beatrice took over and it became a place for the criminally insane. Dr. Leys was noted as being a key figure in creating new treatments for mental illness in Northern England. Some say Dr. Leys liked to perform sadistic experiments on the more violent patients. It is stated that Leys' death was from a heart attack but insiders knew better and spoke of an operation gone wrong in which Dr. Leys ended up a victim of the patient he was treating. I guess he should have tied those restraints a tad tighter and he wouldn't have ended up stabbed in the neck.

'The Ghosts Of Crowley Hall' is a documentary Arron Kasady and a team of other experts set out with a vengeance to make and you see their determination as well as many parts of this old historic building. When the team holds a séance things start to get interesting and are visited first by a man named Alfred and then by a spirit believed to be Leys himself. If you like shows like 'Ghost Hunters' or if you like old abandoned buildings like me this film is for you. It was a little hard to hear some of the reaction bangs but none the less it was exciting to watch. I sincerely hope they go back and see what other things they can find out about this amazing historic place!
7/10 - Review by AngryPrincess (Horror Society, Dread Central)

The Latest Movie Articles
In late 2006, after a phone call from the owner of Crowley Hall in the north of England, ghost hunter Arron Kasady did some research into the history and strange occurrences that have happened there.
Good Morning Class! Now a famous film-maker a while back said something about 'Everything you need to know about film you can learn in a week.' He was being generous. You can learn it in 10 minutes.
The Paranormal has always fascinated me. Whether it be as a child when it terrified me, or as an adult where it became an obsession to prove to myself that there was something after life besides just death.
If you are a movie fan, you should be really happy that you can easily find online almost every new movie. With so many free and paid sites for movie downloads , you don't have to wait a long time to get the movies of your choice.
One of the most eagerly anticipated films in the past several years, The Dark Knight just may be the huge money-maker that Warner Bros. Pictures hopes it will be.

Previous News from Walrus Films
24th January 2008 - Trailer and Music Video

We are currently planning on a release date for the movie early 2008. We aim to release it in the USA and Canada first, then later with Europe, then the rest of the world following later.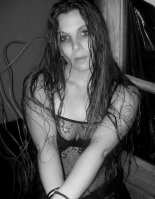 'Multi-talented South African Musician 'LadyAxe' presents the music video for 'The Invitation', which is the official song from the upcoming horror movie 'The Ghosts of Crowley Hall'. Directed by herself, the video was shot entirely on location in South Africa, with various clips from the movie being added in later.

The song was written and performed by LadyAxe, and is a personal interpretation of the nightmares that lay in wait at Crowley Hall.

Not new to the horror movie scene, LadyAxe has recently directed the slasher movie 'Ukoyika' and has also been part of the heavy metal scene in South Africa since she was 19.

12th July 2007 - Ghost Photos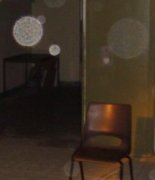 These Ghost Photos were taken during a Paranormal Investigation at Crowley Hall, England in April 2007. This was part of larger Investigation into the Ghosts of Crowley Hall that is to be produced into a full documentary into the strange phenomena there.

There are many more ghosts photos and video clips at the official site to 'The Ghosts of Crowley Hall'. The original ghost photograph that was found during recent renovations at the hall can be found on the site also.

30th June 2007 - More Websites

'The Ghosts of Crowley Hall' now now joined MySpace, so drop by to see how the investigations are going and be our friends. You can find more information about the documentary into the ghosts of Crowley Hall and watch movie clips.

Video clips have been uploaded and can be viewed at YouTube. More clips and introductions will be added over the coming months.

We have been busy sending out lots of news articles and press over the last week, and more are being sent out over the coming weeks too. Look out for articles on the investigation and history of Crowley Hall on various article and news sites.

24th June 2007 - Ghost Orbs

This is the first video clip to be shown from upcoming documentary 'The Ghosts of Crowley Hall'.

This clip was shot during the setting up of various paranormal experiments by Katherine. This was shot in nightvision as paranormal activity is more likely to happen in low light conditions.

As Katherine walks out of the shot, look closely at the end and a strange orb can be seen folowing her.

3rd June 2007 - Ghostly Happenings

The shooting of 'The Ghosts of Crowley Hall' had to be halted due to an incident we were not expecting.

The paranormal activity in the Hall was much greater than we anticipated or prepared for. Some members of the crew left the building and refused to go back even after heavy persuasion.

A much smaller crew is intending to go back and continue the investigation in a couple of months. Hopefully we will be able to finish our documentary into the ghosts then.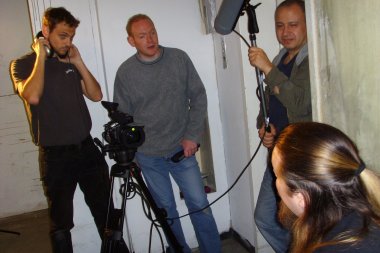 19th May 2007 - The Ghosts of Crowley Hall

Following on from the initial research in early 2007, there is to be a full investigation into The Ghosts of Crowley Hall. Armed with a team including a parapsycholgist and spiritual medium, we are going to be spending a night at the hall.

We hope to gather evidence during the night that could prove that ghosts do exist. Experiments will take place to provoke paranormal activity, including a séance.


This project is currently in pre-production and scheduled for shooting on 26th May 2007.
Film Links
LOVEFiLM : Rent unlimited DVDs in the UK for only 9.99 per month. All postage paid. No late fees. No due dates. No strings. No fuss. Free trial period.

Filmmaking.net - reference and community for the new and independent filmmaker, incorporating the Internet Filmmakers FAQ, second-hand equipment, filmmaking events, filmmaking sites and services, discussion forums, worldwide film schools, and filmmaking books, software, gear and magazines.

The UK Film Council. An international festival of premieres, previews, gala screenings, documentaries, restored classics, short films, artists' film & video, special events, film-maker talks and on-stage interviews, open to everyone at cinemas across London.



Play.com - Buy DVDs, CDs, Video Games, Electronics, Books and Ringtones with free delivery to UK and Europe. Play.com is the top site for dvds, cds and games in the UK. We stock all major movies on DVD.

The ultimate online starting point for film-makers and film lovers. A search engine featuring exclusively movie-related links. Movie makers, film buffs and film students from around the world call Film-Makers.com home.

Raindance is dedicated to fostering and promoting independent film in the UK and around the world. Combining Film Training, Rawtalent, Film Festivals, Reelscene, and hosting the prestigious British Independent Film Awards, Raindance spans the full spectrum of independent filmmaking.
Endarkened - 'Farmyard Noises' Music Video

The Condemned - 'Ecstacy' Music Video

'The Amazing Boy' Short Film


Sign up and receive our newsletter filled with all sorts of news and info about present and upcoming projects!